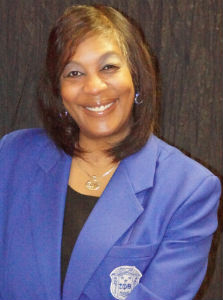 Greetings!
On behalf of our International President Mary Breaux Wright, Past National President Dr. Jylla Moore Tearte, Past Regional Directors, State Directors, Regional Executive Board & Regional Appointees, our Chapters, Amicae and Youth Auxiliaries, it is my pleasure to welcome you to the website of Zeta Phi Beta Sorority, Incorporated, the Great Lakes Region.
Zeta Phi Beta Sorority is comprised of eight (8) geographical regions: Atlantic, Eastern, Great Lakes, Midwestern, Pacific, South Central, Southeastern and Southern. Collectively we serve our world community. You are encouraged to visit our site often to learn how we implement the ideals of Service, Scholarship, Sisterhood and Finer Womanhood in the states of Illinois, Indiana, Kentucky, Michigan, Minnesota, Ohio & Wisconsin.
Under the dynamic leadership of our International President Mrs. Mary Breaux Wright and her inspiring theme "Building on the Principles of Zeta While Blazing New Paths" the Great Lakes Region is committed to enrich and empower our members and our communities. Through new initiatives & partnerships such as Elder Care, Operation Homefront, Adopt-a-School & St. Jude's Children's Hospital; enhanced Z-HOPE projects; and renewed commitment to support our long standing partnerships with organization such as the March of Dimes & American Cancer Society, the Great Lakes Region will continue our valuable service to our communities.
Take time now to explore the Great Lakes Region and visit our website often to keep up-to-date with the positive, progressive leadership and dynamic community service we are providing! Enjoy your visit!
We are not the largest region, we are not the smallest region but we are the GREATEST region!
Michelle Porter Norman
Great Lakes Regional Director &
Chair of Regional Directors