Illinois State Director
Indiana State Director
Kentucky State Director
Michigan State Director
Minnesota State Director
Ohio State Director
Wisconsin State Director
Illinois State Director
Connie V. Pugh
Xi Mu Zeta Chapter – Markham, IL
Email:statedirectoril@aol.com
Website: www.zetaphibetaillinois.org
Appointed the Illinois State Director in August 2012 by the 24th International President Mary Breaux Wright, Soror Connie V. Pugh became a member of Zeta Phi Beta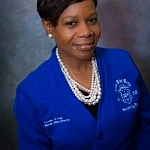 Sorority, on March 31, 1990 initiated through the Psi Nu Chapter in Evanston, Illinois. She is currently a member of the Xi Mu Zeta Chapter in Markham, Illinois. She has been a Life Member since March 2007. Having held various positions of leadership professionally and within the sorority, she knows the value of training and education. She conceptualized and formed the Illinois State Leadership Academy as a means to educate and inform members of the sisterhood. She holds to the belief that proper training that is consistent and has continuity, is essential for sustaining an organization. Learning and providing service to others are life-long tasks of Zeta Phi Beta Sorority, Incorporated. Robert Greenleaf made the concept of Servant Leadership popular in 1970. The servant leader assumes the position of servant in her interactions with followers. Authentic, legitimate leadership arises not from the exercise of power or self-interest actions, but from the fundamental desire to help others. Servant leaders are motivated to encourage greatness in others. Thus, their success is indirect, derived out of service to others.
Great minds don't think alike, they THINK for themselves. (J. Sakiya Sandifer)
State of Illinois News
Indiana State Director
Janice Nichols
Upsilon Omicron Zeta Chapter – South Bend, IN
Email: instatedirector@gmail.com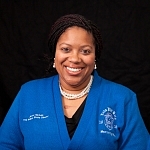 Appointed the Indiana State Director in July 2016 by International President Mary Breaux Wright, Soror Janice Nichols became a member of Zeta Phi Beta Sorority on February 27, 1999, initiated through the Delta Epsilon Chapter at Indiana University in Bloomington, Indiana, where she graduated with a Bachelor's Degree in Criminal Justice, African American Studies and a Minor in Sociology.  Janice is currently pursuing her Master's Degree in Management and Leadership at Western Governor's University.  Janice is a Charter Member of Upsilon Omicron Zeta Chapter in South Bend, Indiana.   She has served in several roles in the chapter, including Basileus for seven years, as well as on the State Level.  Professionally, Janice works for Conduent as a Supervisor for the State of Indiana's Hearings and Appeals unit in South Bend.  Her experience centers around management, leadership, Human Resources, training, policy and procedural development and implementation.  A mother of two sons, Janice is married to Sigma Brother Karl Nichols, who serves as Chapter President of Nu Upsilon Sigma.  Together, they are faithful members and leaders at Gethsemane Church of God, Inc.  On December 31, 2016, Janice joined her husband as an ordained and licensed minister.
State of Indiana News
Visit this page again soon for news from the State of Indiana
Kentucky State Director
Keisha D. Smith
Eta Zeta Chapter – Louisville, KY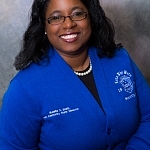 Email: kystatedirector@aol.com
Appointed the Kentucky State Director in August 2012 by the 24th International President Mary Breaux Wright, Soror Keisha D. Smith became a member of Zeta Phi Beta Sorority in March of 1996 initiated through the Iota Mu Chapter at the University of Kentucky in Lexington, Kentucky. She is currently a member of the Eta Zeta Chapter in Louisville, Kentucky. She had the opportunity to serve in elected and appointed positions in the Iota Mu Chapter; Theta Mu Chapter, University of Oklahoma in Norman, Oklahoma; Chi Zeta Chapter, Oklahoma City, Oklahoma; and Eta Zeta Chapter of Louisville, Kentucky. In addition, Keisha has served in various elected and appointed positions on the local, state, regional and national levels. Some of the roles include, but are not limited to National Third Vice-President, Great Lakes Region Assistant to the Director, Kentucky State Associate Undergraduate Coordinator, Chapter President, and Membership Intake Coordinator. A Zeta Legacy, Keisha is the daughter of Soror Ira J. Ebbs, Past Great Lakes Regional Director (2002-2006) & Kentucky State Director (1990-1996). Keisha is a graduate of the University of Oklahoma with a Bachelor?s Degree in Communications. She also holds a Master Degrees from Webster University in Human Resource Development and Human Resource Management. Keisha enjoys working with special projects, volunteering, and spending time with family. She is a member of Watson Memorial Baptist Church in Louisville. She is mother to one teenage son.
State of Kentucky News
Visit this page again soon for news from the State of Kentucky
Michigan State Director
Tonia Jenkins
Zeta Nu Zeta Chapter,Inkster, MI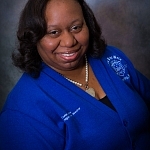 Email: mistatedirectortj@gmail.com
Website: www. msozetas.org
Soror Jenkins is a member of Zeta Nu Zeta Chapter in Inkster, Michigan. She was initiated in 2000 and is a Diamond Life Member. She served her chapter as Basileus, First Anti-Basileus, Grammateus & Tamias. On the state level she served as Tamias for 4 years, Social Action Chair and currently serves as Chair of the Executive Board. On the regional level she served as Grammateus for 4 years and currently serves as Epistoleus. Her current offices will be vacated on August 15.
State of Michigan News
Minnesota State Director
Bernadette Harrell
Sigma Beta Zeta Chapter – Roseville, MN
Email: minnesotastatedirector@gmail.com
Appointed the Minnesota State Director in August 2012 by the 24th International President Mary Breaux Wright, Soror Bernadette Harrell became a member of Zeta Phi Beta Sorority on March 18,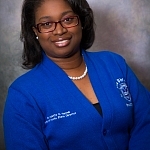 2000 initiated through the Iota Zeta Zeta Chapter in Minneapolis, Minnesota. She is currently a member of the Sigma Beta Zeta Chapter in Roseville, Minnesota. She is a Past Chapter Basileus and currently serves as the chapter Treasurer. Soror Harrell was a Zeta Archonette in high school and served as President. A Zeta Legacy, Bernadette is the daughter of Soror Fannie Harrell, Past Minnesota State Director (2004-2009). She served as Minnesota State Representative at-Large, Minnesota State Financial Secretary, & State Budget Chair. She is ZOL-certified 2009. She is an In-Home psychotherapist for Associated Clinic of Psychology in Minneapolis, Minnesota. Soror Harrell is also a PhD candidate at Walden University. She is working on her dissertation. Bernadette has been involved in numerous community service projects. A few of them are Martin Luther King, Jr. Day of Service, 100th celebration of the Girls Scouts, United Negro College Fund (UNCF) Empower Me Tour, and Feed My Starving Children. Her hobbies are travelling and exotic foods.
State of Minnesota News
Ohio State Director
Larita MJ Smith
Gamma Zeta Zeta Chapter – Columbus, OH
Email: ohstatedirector@gmail.com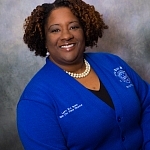 Website: www.zphibohio.org 
Appointed the Ohio State Director in August 2012 by the 24th International President Mary Breaux Wright, Soror LaRita MJ Smith became a member of Zeta Phi Beta Sorority on March 13, 1993 initiated through the Iota Epsilon Chapter at the University of Dayton in Dayton, Ohio. She is currently a member of the Gamma Zeta Zeta Chapter in Columbus, Ohio. She held the offices of President, Vice President, Secretary, Treasurer, & Public Relations Chair. LaRita has served the sisterhood on the local, state and regional levels through her nearly 20 years of uninterrupted service to the sorority. Other offices included serving as Regional Conference Marshal in 2007 and Ohio State Graduate Member-at-Large & Ohio State Representative-at-Large 2007-2010. LaRita holds a Bachelor of Science in Business Administration, MIS major in 1994 from the University of Dayton. She also holds an MBA in Technology Management from Franklin University. LaRita is a married mother of 2 daughters. She is a faithful member of Mt. Olivet Baptist Church in Columbus. She is employed by Nationwide Children's Hospital.
State of Ohio News
Wisconsin State Director
Milika Miller
Kappa Beta Zeta Chapter – Milwaukee, WI
Email: wistatedir@gmail.com
Website: www.wisconsinzetas.org
Appointed the Wisconsin State Director in August 2012 by the 24th International President Mary Breaux Wright, Soror Milika Miller became a member of Zeta Phi Beta Sorority on March 22, 1997 initiated through the Lambda Lambda Chapter, Milwaukee Metro Chapter. She is currently a member of the Kappa Beta Zeta Chapter in Milwaukee, Wisconsin. A month after her initiation, Milika was e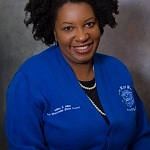 lected vice-president of her undergraduate chapter. Since then, she has held other positions on the local level in her 15 uninterrupted years of financial and active service to our beloved Sisterhood. She is currently the Tamias for her chapter. Preceding her appointment as State Director, Milika served as the Wisconsin State Representative to the Great Lakes Regional Board for the past four years. She also served as the Wisconsin State Organization's Tamias for four years. Milika has attended 3 Boules, 11 regional conferences and 14 state conferences. Milika graduated from Marquette University with a Bachelor of Arts in Journalism in 1999 and received a Master of Arts in Public Administration from the University of Wisconsin- Milwaukee in 2005. Having started her career in media working as a reporter and then in public relations and marketing; Milika eventually focused in on a life working as a nonprofit administrator. She has worked for the United Way of Greater Milwaukee and currently works as the Director of Measurement & Analysis for the Boys & Girls Clubs of Greater Milwaukee. Milika has been married since 2004 to Brother Antoine Miller, member of the Delta Xi Sigma Chapter in Milwaukee and together they have (2) sons Mason (born in 2006) and Lucas (born in 2008). Besides serving Zeta, Milika sits on the Home & School Association at her sons' school, is a member of the planning cabinet for the school's major fundraiser, Auction for Education. She is also a member of All Saints Catholic Church where she has held the position of church trustee. She is an avid reader and a recent lover of running.
State of Wisconsin News
Visit this page again soon for news from the State of Wisconsin